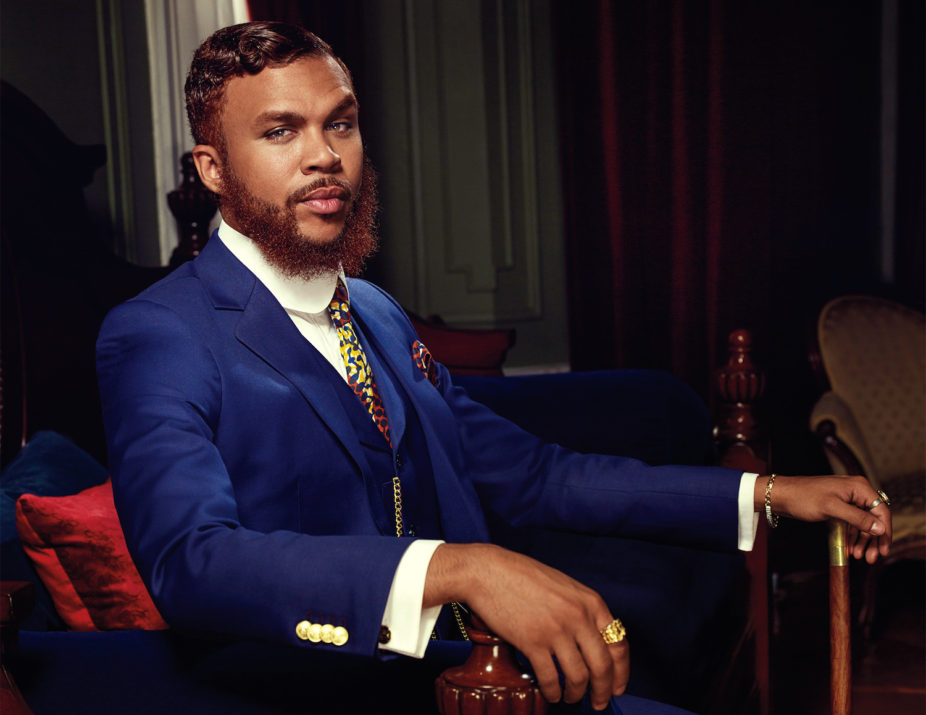 JIDENNA ANNOUNCES GROUNDBREAKING GLOBAL LAUNCH FOR LONG LIVE THE CHIEF ALONGSIDE EPIC RECORDS, SONY MUSIC WEST AFRICA, & SONY MUSIC SOUTH AFRICA
FIRST FOR SONY MUSIC GLOBALLY & FIRST CROSS-CONTINENTAL LAUNCH OF THIS MAGNITUDE BETWEEN U.S. & AFRICA
"CHIEF DON'T RUN" MUSIC VIDEO PREMIERING AUGUST 18
In true pioneering fashion, Epic announces a groundbreaking alliance with Sony Music West Africa, and Sony Music South Africa for the worldwide launch of Jidenna's anxiously awaited debut album, Long Live The Chief [Wondaland Records/Epic Records]. During this synergistic global experience, Jidenna will tour the African continent for a series of exclusive performances, album release parties and the filming of a BBC documentary, which will chronicle his homecoming journey to Nigeria.
Not only is this unprecedented for Sony Music, but it marks the beginning of a new chapter in the label's storied history.
"Never before have our divisions collaborated on something of this magnitude, but we are a global brand with a deep commitment to celebrating artists on the continent and throughout the African diaspora," says Sylvia Rhone, President of Epic Records. "And we are so excited to begin this journey with someone as uniquely talented and as special as Jidenna." Since bursting on the scene in 2015 with his Grammy nominated debut smash, "Classic Man," from Wondaland's compilation EP, The Eephus, Jidenna has been blazing a bright trail in the worlds of music and fashion. The swank master of ceremonies' distinctive swagger and style – both musically and sartorially — quickly established him as one of 2015's hottest breakout stars.
Born in Wisconsin and raised in Nigeria, with stops afterwards in Boston, the San Francisco-Bay Area, and Brooklyn have imbued Jidenna with a worldly demeanor and ability to connect with listeners from many walks of life. Long Live The Chief's first single "Little Bit More" captures Jidenna's varied influences and heritage against a background of pulsing Afro beats drums, hinting at what's to come on the rest of the album. Speaking on the album, Jidenna shares his thoughts: "The record as a whole represents all my experiences of the many worlds I've lived in and traveled through from Lagos to Los Angeles. "Confidently standing at the intersection of high-fashion, globetrotting, activism, and groundbreaking art, Long Live The Chief functions as a statement for modern music and culture at large.
Jidenna will be bringing all of this and more on his trip to Africa in late August. Heading to Nigeria first, Jidenna will host an exclusive album launch event in conjunction with TRACE TV, featuring a live performance at the newly opened Hard Rock Café in Lagos; interviews with Nigeria's leading radio stations and lifestyle publications; and Jidenna will begin filming an exclusive documentary, produced by BBC International and True Africa, about his journey back to his childhood home in Enugu, Nigeria. Then, Jidenna will travel to Johannesburg, South Africa for a promotional tour which will include interviews with leading radio stations and lifestyle publications; as well as an album launch party and a special showcase in conjunction with TRACE TV. "When I first met Jidenna I recognized that he is an artist with a unique energy that transcends boundaries, and we're turning that energy way up by having him release his debut record in a way that transcends boundaries, too," says Wondaland Records CEO Janelle Monáe.
And Jidenna is just getting started. The music video for his latest single, "Chief Don't Run," premieres on August 18. Jidenna relays, "Launching an album like this is massive, but I wouldn't want to do it any other way. The road ahead is long, but like the song says: Chief Don't Run."