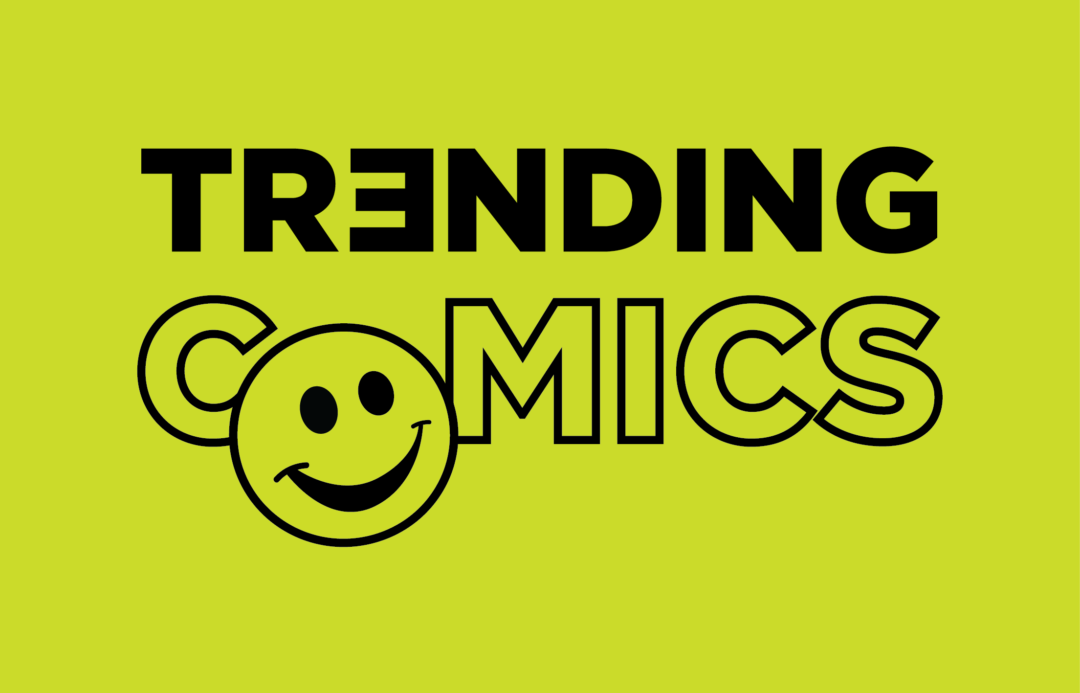 Trending Comics is coming to South Africa and while we are not talking Batman, Wonder Woman or The Avengers, we are talking some of the hottest young comedians performing in the country today!
In its debut South African showing, Trending Comics will feature a stellar line up of our very own comic superheroes in Schalk Bezuidenhout, Robby Collins, Loyiso Madinga and Neil Green embarking on a nationwide tour that will touch down in Cape Town, Durban and Johannesburg at the end of October and beginning of November. As if that wasn't enough firepower comedy in one ensemble, there will be different heavyweight comedians to host the shows in each city and we are excited to confirm them as the following; Kurt Schoonraad (Cape Town), Carvin Goldstone (Durban), and Donovan Goliath (Johannesburg).
Ever since the notion of 'trending' emerged on social media, it has become a global obsession – everyone wants to 'trend', everyone wants to see what's 'trending'! So that's right, get ready to hit those comedy hashtags when Trending Comics comes to town!
Trending Comics is a spin-off of the Johannesburg International Comedy Festival. With the aspiration to give Africa a representative on the international comedy festival circuit, JICF is fast achieving global recognition in the manner it brings together comedians from all over the world to perform alongside the very best local and continental talent. The 3rd edition of JICF will be held in March 2018. As stand up comedy continues to explode locally, Trending Comics will give the broader South African audience a taste and feel of the Festival experience.
The tour starts at the Cape Town Comedy Club, recently listed in the 'Top 10 Comedy Clubs in the World' on Friday and Saturday, October 20 and 21; hits the 031 Comedy Club in Morningside, Durban on Saturday and Sunday, October 28 and 29 before closing the curtain on this inaugural edition at The Goliath Comedy Club in Melrose Arch, Johannesburg on Friday and Saturday, November 3 and 4.
Theola Conyers, Marketing Manager of Tall Horse Wines says: "Tall Horse is a wine with a difference. Forget stuffy wine rules and frills, and simply enjoy our different take on wine. More colourful and way more fun –we are proudly partnering with Trending Comics to keep you laughing and create unforgettable Tall Horse moments of comedy."
Says Festival director, Takunda Bimha, who previously managed Trevor Noah, Loyiso Gola, Kagiso Lediga and others as the founder of Podium Comedy: "We are incredibly excited to be presenting a tour that consists of the comedians who are not only 'trending' right now but also represent the bright future of South African comedy! There has also been an emergence of world class comedy clubs all over the country and we are excited to be taking comedy directly to the people at the very epicentre of where comedy is originated, crafted and perfected! A huge shout goes out to Tall Horse Wines whose stoic support of local comedy has made this tour happen and its great to have Trace TV on board to partner with us on this adventure!"
Cape Town
Dates: 20 & 21 October
Venue: Cape Town Comedy Club
Time: 8:30pm. Doors open 6pm
Tickets: R190
Tickets available at Computicket
Durban
Dates: 28 & 29 October
Venue: Station 43
Time: 6pm
Tickets R150
Sales link: http://qkt.io/OEMYFZ
Johannesburg
Dates: 3 & 4 November
The Goliath Comedy Club Melrose Arch
8pm – Doors open 7pm
Tickets R150
Sales link: http://goliathcomedyclub.com/
Tall Horse presents Trending Comics which is proudly brought to you by The Johannesburg International Comedy Festival in association with TRACE TV.