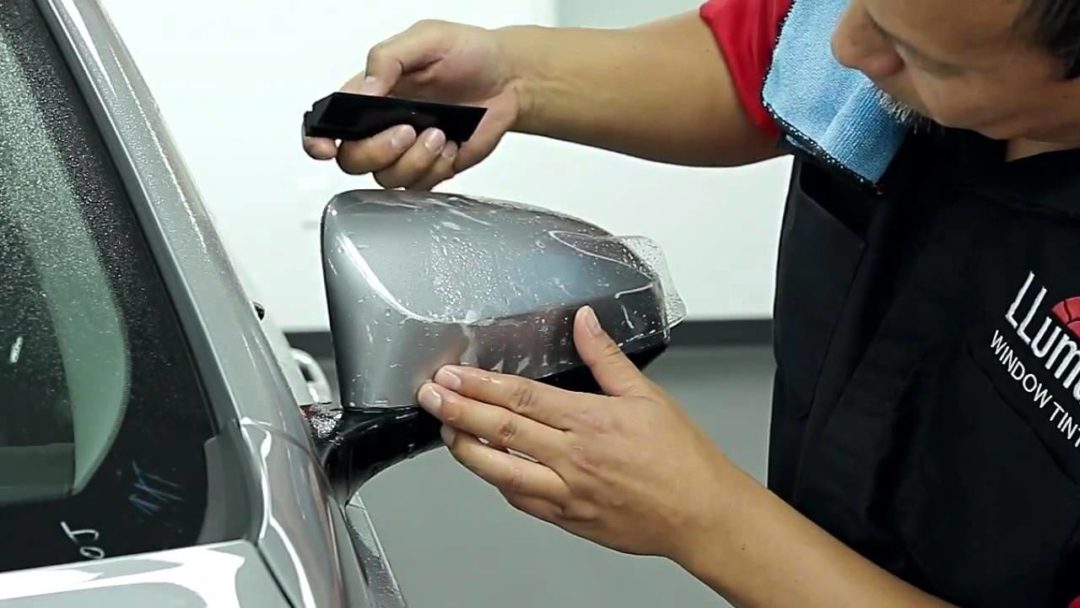 December in the African sun was rough on my skin and I am only seeing the damage now weeks later. And regardless of the massive amounts of sunblock I plastered on the kids and myself, I realised that we were not 100% safe from the sun in our car or even at home.
Come January, I was in search of a premium window film supplier that can ensure my families safety whether we are in the car at home or looking to maintain the up style and appearance of your car?
I came across LLumar® who showcase a complete solution of the largest range of solar control, safety and decorative film in Southern Africa.
And as the 'influencer' I am, I asked for a tour of their facilities to check out their offerings since they were set up 5 minutes from my place in Morningside.
Here is what they say they offer:
Exceptional quality, consistent innovation and superior performance are synonymous with LLumar®. To remain the top window film company in the world, LLumar® uses only the best raw materials, patented scratch-resistant coatings, innovative product development practices and strict quality control systems.
Their key product offerings from LLumar® include; Architecture and Automotive.
Architecture / Automotive

Made of clear, heavy-duty polyester compound, the LLumar® safety window film provides a thin, transparent barrier against threats. Durable and easy to install, the safety window film is a simple, cost effective alternative to ensure your home stays protected from forced entry and accidental breakage
Solar Control
Upgrade your windows with LLumar® and enjoy a more comfortable and solar controlled home. LLumar® offers a state-of-the-art heat insulated window film that improves your home's temperature efficiency and indoor comfort. Key benefits of the LLumar® Window Film includes; reduction in uncomfortable heat spots, stabilised indoor temperatures, lower home cooling costs, reduced energy consumption and protection of the environment.
Decorative Film
Whether a creative, designer or someone who enjoys keeping up with the latest home trends, LLumar® decorative window film delivers an affordable and unique solution with stunning results. Offering bold graphic colours and distinctive designs, LLumar® decorative window film brings spaces to life.
Key benefits include form Vs function (LLumar® decorative window film minimises visual intrusion, enhances design and reduces glare) and patterned films that can be applied vertically, horizontally or diagonally. Each decorative film is created to deliver stunning effects on existing or new glass.
To ensure the ultimate safeguard of you and your loved ones, LLumar® car window film ensure safety against smash and grab incidents – protecting occupants and your valuables.
The three LLumar® window tint film options include; Clear window tinting film (a transparent UV protection window film – a protective measure against the suns harmful UV rays), 50% visual light transmission window film (provides solar and UV protection. Allows 52% of light in while blocking out 29% of heat) and the 35% visual light transmission window film (for people looking for the highest solar protection. Allows 38% of visible light in, blocks 34% heat and provides 99% UV reduction)
The LLumar® Smash and Grab film is available in three different options [thickness]:
Safe – 100 Micron: Holds shattered glass in place, reduces the likelihood of personal injury, protects property and deters smash and grab thieves
Ultra – 150 Micron: This thicker car window film is designed to provide additional protection in the event of a car accident or smash and grab incident. This smash and grab tinting is ideal for securing your safety against the more determined criminals.
Ultra Plus – 200 Micron: Has all the same properties as 100 micron but with added thickness for additional safety
Headlight Protection Film
HEADLIGHT PROTECTION FILM
A vehicle's headlights are one of the most vulnerable elements and as a result are the most prone to damage. The LLumar® Headlight Protection film will protect your cars headlights from nicks, scratches, chips and hazing. Not only does it ensure safe and visible driving especially at night but is also a cost-effective tool to protect you and your family.
Paint Protection Film (PPF)
A man's car is their pride and joy. So why not upkeep your car's style and appearance? The LLumar® PPF has been created to provide your car with a reliable and durable method to ensure your valuable possession always stays in excellent condition. By adding a layer of protection to the paintwork, not only will it preserve your cars good looks but will also save you money on costly repairs to maintain the appearance and adds value when you resale your car.
LLumar® Paint Protection Film is manufactured with dual function technology that maximises durability, provides a high gloss shine and a self-healing topcoat. This advanced top layer retains the ability to 'flow' even after the paint protection film has fully cured. This means that its self-healing properties are flexible enough to return to their natural level after being scratched or nicked. The protection film is easy to clean and maintain and can be applied to the bonnets, mirrors, fenders, door handles, door edges, bumpers and so much more.
CHECK OUT MY SOCIAL MEDIA FOR MORE INFORMATION ABOUT MY TRIP TO THEIR STORE…
I did like the quality of their service what I saw. I have booked my car next week in for both a paint protection film but more importantly the three LLumar® window tint film. I need to ensure the kids and I have the maximum solar and UV protection whilst travelling around during the day and this seems like the best option out there…