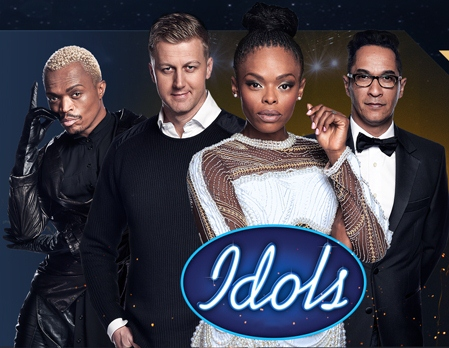 Episode 2 of Idols SA saw a chunk of singing hopefuls coming out swinging at the notoriously severe judge, Randall Abrahams.
Scores of amateur singers descended onto the State Theatre in Pretoria to take their chance at being Mzansi's next Idol, with many vowing to impress the infamously difficult-to-please Randall, who hardly gets moved by the vocal gymnastics in front of him.
Save for a few precious thumbs up that were few and far between, Randall was at his pessimistic best as he dished out the "no" with abandon. In fact, it became such a standard response that he resorted to peppering the word with gems like "YOU CAN'T SING", "DON'T EVER SING AGAIN" and "STOP SINGING, PERIOD!"
Ironically, it was two teenagers from far-flung provinces who brought some animation to Randall and were among the few who received his precious "yes" vote. Shanice May, 19, from Bloemfontein sang a winning rendition of Drake's Hotline Bling while Tshegofatso Mashilangwako, 18, from Mpumalanga awed them with Golden by Jill Scott.
A trio of Christian worship sisters upped the ante in the audition room, their harmonising sounded like a celestial choir. Fortunately all three managed to impress individually as well, and will be off to battle it out during Theatre Week.
Another pleasant surprise was the oh-so-cool hipster Simon "Ginger" Nkosi from Diepkloof, Soweto. The judges were taken aback by his performance of Ray Charles' Hit the Road Jack. While Randall wasn't too chuffed with the song choice, Gareth Cliff, Somizi Mhlongo and Unathi Msengana were suitably impressed by the 22 year-old.
By the end of a long day, the judges issued 21 Golden Tickets in Pretoria, joining the 19 from last week's Durban auditions.
Next week it's on to the Mother City to see if the sea and the mountain are harbouring some of the best singing talent in Mzansi, so don't miss out!
For more Idols SA action, visit our website: www.idolssa.tv or be part of the conversation via the following social media platforms:
Facebook: Idols South Africa (www.facebook.com/IdolsSA)
Twitter: @IdolsSA #IdolsSA
Instagram: @IdolsSA
WeChat ID: IdolsSA