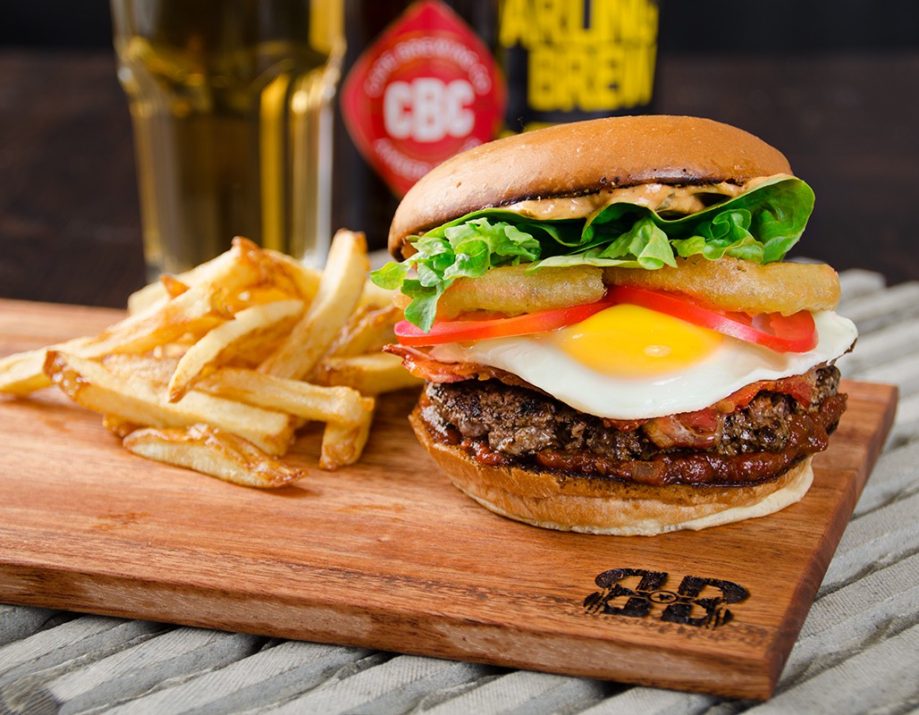 Brooklyn Brother's delight customers with lip-smacking new menu
Brooklyn Brothers, modeled on the illustrious American-style diner, best known for a range of buffalo wings in 20 different flavours, great burgers, delicious shakes and craft beers, announced the launch of an exciting new menu in July. Fundamental to its many decadent highlights, therein lies the brands core promise of providing the market with a fresh dining experience that offers customers infinite variety ensuring they are spoilt for choice.
The new menu upholds old favourites while all new mouthwatering items are sure to thrill customers. The renowned crispy fried and handspun wings offers three new flavours – Peanut Satay, Jazzed Hoisin and Bourbon BBQ wings.
A selection of three decadent smashed burger towers are welcomed, led by The 'Colossal Burger', destined to become a new menu favourite which boasts a whopping four patties and will have patrons licking their fingers for more.
In true American style, the larger than life new menu offering continues with the introduction of mighty sized, decadent WTF craft shakes, with three flavours on offer, all rich, creamy and towered with delectable dessert treats. "The new menu has been hand crafted with new items that are trendy and relevant to our consumer," says Brooklyn Brothers marketing specialist, Varina Singh." Its offering is unique while staying true to being who we are."
Other new menu items include, a dessert section and an increased beverage offering layered with a variety of hot chocolates, new craftails and jugs and crafty hard tack, representative of the brand aesthetic. Brooklyn Brothers carefully considered the brands vision and ensured continuation of the modern, urban and rustic appeal throughout the design of the menu itself and the presentation of all menu items.
The brand was developed from concept by Fournews, which has 20 years' experience in the food and beverage industry and is recognised as a
market leader in creating innovative casual dining franchise opportunities. "Our food is made from the finest ingredients. We hand selected and crafted the new items and all their names are Brooklyn relevant, such as 'The Great Pretender' our new vegetarian burger, named after the title song from Brooklyn's Finest, the movie, giving our customers an authentic dining experience," continues Singh.
With a raw urban store design, Brooklyn Brothers is a trendy place to meet, offering unique meals for the best value.