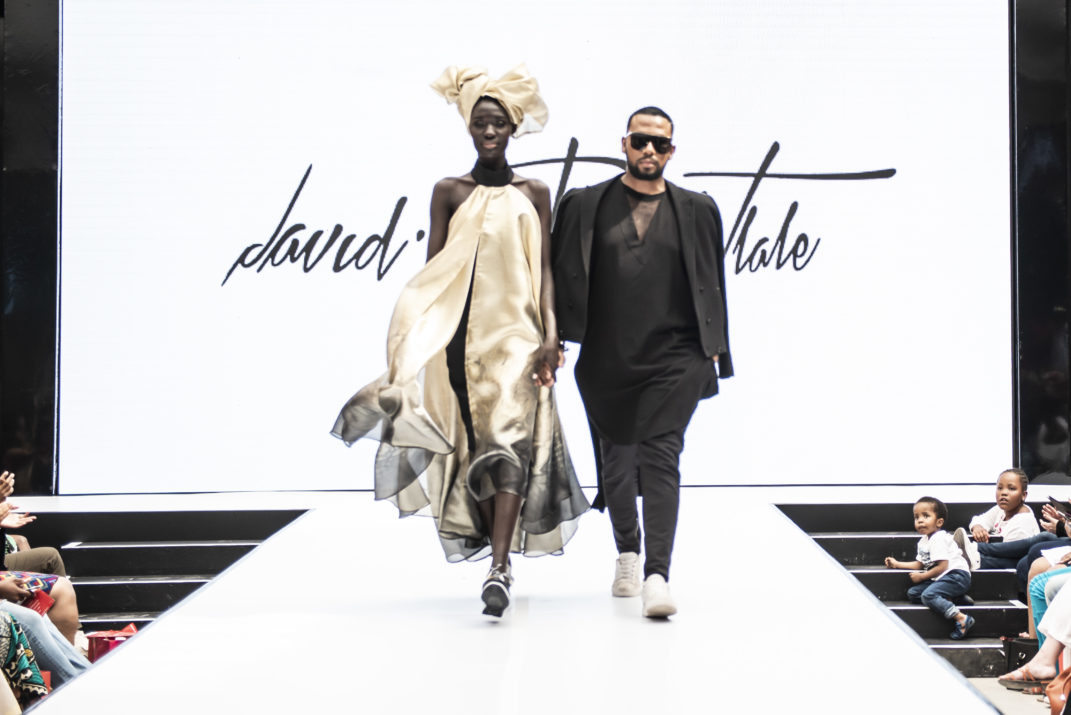 Returning from New York Fashion Week just in time, local fashion icon David Tlale showcased his latest collection at The Mall of Africa on Saturday 15 September. He was joined by Jet and Edgars and Edgars' Design Innovation Challenge* students some of whom have started their own businesses and launched their own labels. 
Hundreds of shoppers and invited guests watched as models strutted breathtaking creations which included designs by Sonwabile Ndamase, Edgars range inspired by the life and legacy of Nelson Mandela, also its D66 range and Jet's Niara collection.
Part of Edcon and Proudly South African's Heritage Month celebrations, the Heritage through Fashion show highlights the benefits of local design, procurement and manufacturing.
"Edcon has increased the number of locally designed and manufactured clothes, footwear and accessories in its stores from under 20% to almost 55% in recent years, and this alone is cause for celebration for the Buy Local movement," said Eustace Mashimbye, CEO of Proudly South African. "These local ranges are an important step in the direction of providing consumers with more local choices in our shops and sensitizing them about the impact that buying anything local has on job creation and the economy." 
Elelwane Pahlana, Divisional Executive Group Transformation & Government Relations at Edcon said, "We are definitely proud of both the work we have done to increase localisation in stores, as well as our association with Proudly South African, and this second collaboration with them on a Heritage Month Fashion Show is part of showcasing that partnership. This year, we are including the consumer in a public event to raise awareness and encourage consumers to support the "Buy local" movement."