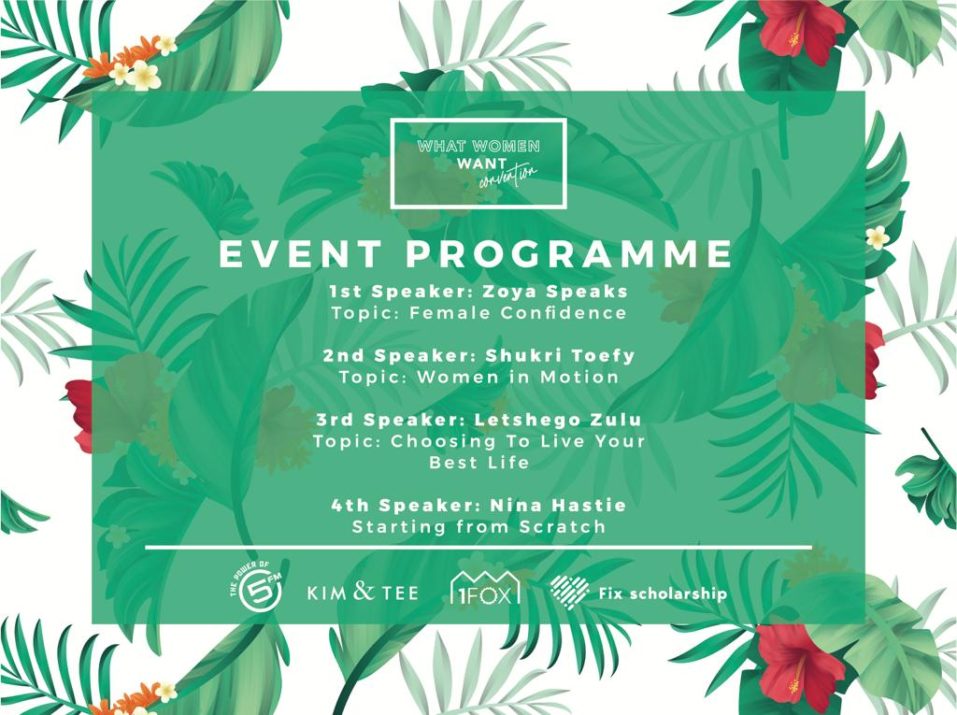 In the quest for gender equality, education is one of the most important factors that can be used to help women gain knowledge, skills and self- confidence. In advocating for the fullfilment of women's potential through education, the Fix Scholarship can help women to realize their full potential, the purpose is to fund the education of women that want to make social and economic change within their communities.
The talented MC, social entrepreneur and radio DJ Fix from 5FM started the Fix Scholarship bursary which has been running for 7 years. She created the Fix Scholarship in order to groom the next generation of South African social entrepreneurs. Through the initiative's funding, the scholarship is given out to an aspiring female entrepreneur solving a problem within their community. The winner gets to study social entrepreneurship at the highly reputable institution, Gordan Institute
of Business Science (GIBS) and they will get the opportunity to network with investors and influential thought leaders that can guide them along their career paths.
What Women Want Convention
The What Women Want Convention is a day dedicated to the upliftment of women and it will be taking place at 1 Fox in Johannesburg, in the form of a conference and an inspirational wonderland. The two-part event will firstly consist of a day event that will cover different important topics women are faced with by speakers such as Shukri Toefy, Letshego Zulu, Zoya Mabuto and Nina Hastie. Some of the topics that will be covered on the day involves women in motion, the impact of mindfulness, choosing to live your best life and starting from the bottom. The second part of the event will be a cocktail party where entrepreneurs, intrapreneurs, thought leaders and inspired beginners can meet, mingle and have a good time.
How can you attend?
The What Women Want Convention will take place on 16 November 2019 at 1 Fox and tickets can be bought directly from the website or Facebook page. Attendees can either purchase the full package which includes tickets for both events for R550 or tickets to the Forbes & Fix after party that is partnered with 5FM for R200. All profits of the event will go towards the Fix Scholarship.
For more information about the Fix Scholarship visit the website: www.fixscholarship.co.za or Facebook: @fixscholarship